Applied DNA Sciences has entered into a partnership with the University at Albany's College of Nanoscale Science and Engineering (CNSE)

to facilitate nanotechnology-based advancements that will help in avoiding the counterfeiting of computer chips

.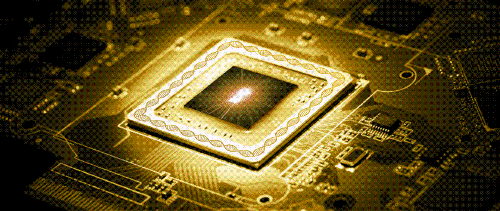 Applied DNA Sciences Signs Partnership Deal for Nanosecurity Applications
The partnership in the 'nanosecurity' field will target initially the defense industry chip market valued at $20 billion
.
I
t can also play a crucial role in the aerospace and nanoelectronics markets with a total market value of over $300 billion.
Applied DNA Sciences and CNSE will step up the development of Applied DNA Sciences' SigNature DNA product via joint research and development at the Albany NanoTech Complex of CNSE. As part of the efforts, novel DNA deposition methods will be integrated onto nanoelectronic computer chips and wafers before and after final packaging in order to ensure the security and integrity of processed wafers.
The collaboration will promote research, development and implementation of authentication procedures and protocols in proven process flows such as photonics, MEMS, CMOS and other device derivatives, and in sophisticated packaging technologies, including three-dimensional die-on-wafer and wafer-to-wafer.
The system from Applied DNA Sciences protects computer chips with DNA codes that cannot be copied, enabling the system to confirm the chip's originality at any point in the supply chain. Besides offering improved inspection, the company's technology forensically authenticates originality by utilizing botanical DNA to form 'tags' for marking the product.
As part of the partnership, Applied DNA Sciences and CNSE plan to launch a joint technology
development collaboration model that involves the participation of federal and state government agencies, major defense and aerospace system integration companies and nanoelectronics device fabricators for improving counterfeit protection measures
.